December 3rd, 2019.
This is a performance by the A, B, and B+ choirs, where they visit several elementary schools in the area and sing a selection of songs to the students!
*There are no tickets available for this performance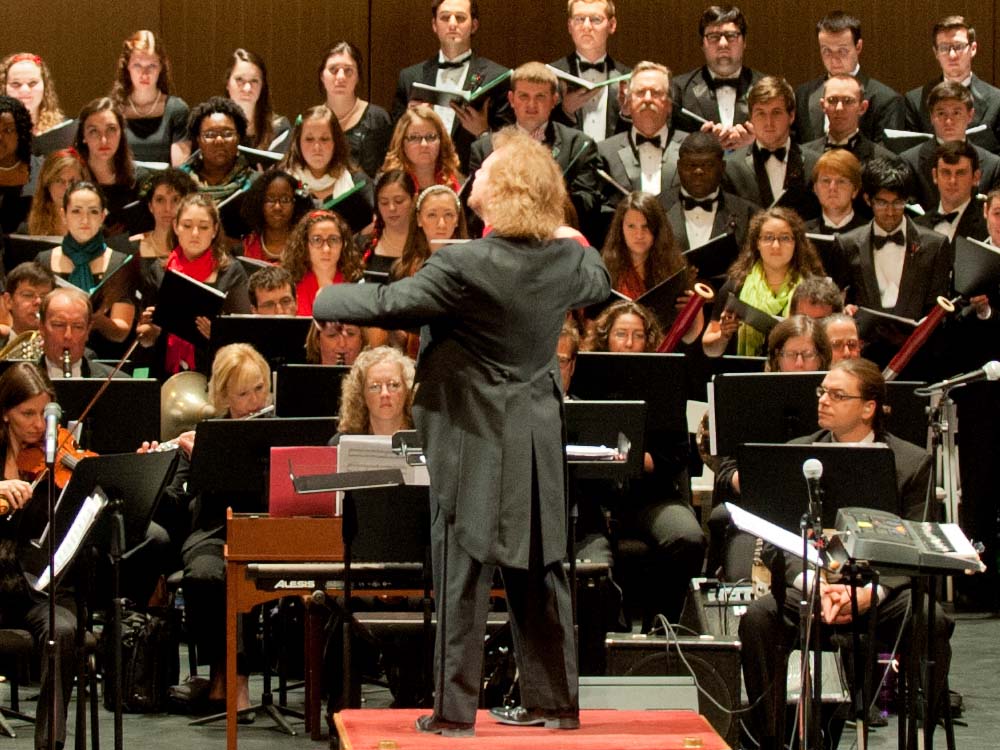 2019 Community Sing-A-Long
Friday, December 13th at 7:30 pm, at the Taubman Museum in Roanoke, VA.
Come join us at the 5th Annual Community Sing-A-Long, hosted by the RVCC! With your help, we will be singing classic holiday carols to get into the holiday spirit! Song booklets will be handed out at the door.
*No ticket necessary. Come on by and sing with us, it's free and fun!
2020 ACDA Southern Region Performance
March 12th, 2020 in Mobile Alabama.
The RVCC Concert Choir was selected to perform at the 2020 American Choral Directors Association (ACDA) Southern Region Conference. They will be singing for members of the association, which is comprised of choral directors from around the country. For this prestigious performance, the RVCC auditioned, along with over 100 other choirs, and was selected to be one of 20 performing choirs at the conference.