FIND NEW FRIENDS.
FIND NEW MUSIC.
FIND NEW SKILLS.
FIND AMAZING EXPERIENCES.
FIND GREAT TEAMWORK.
FIND YOUR CONFIDENCE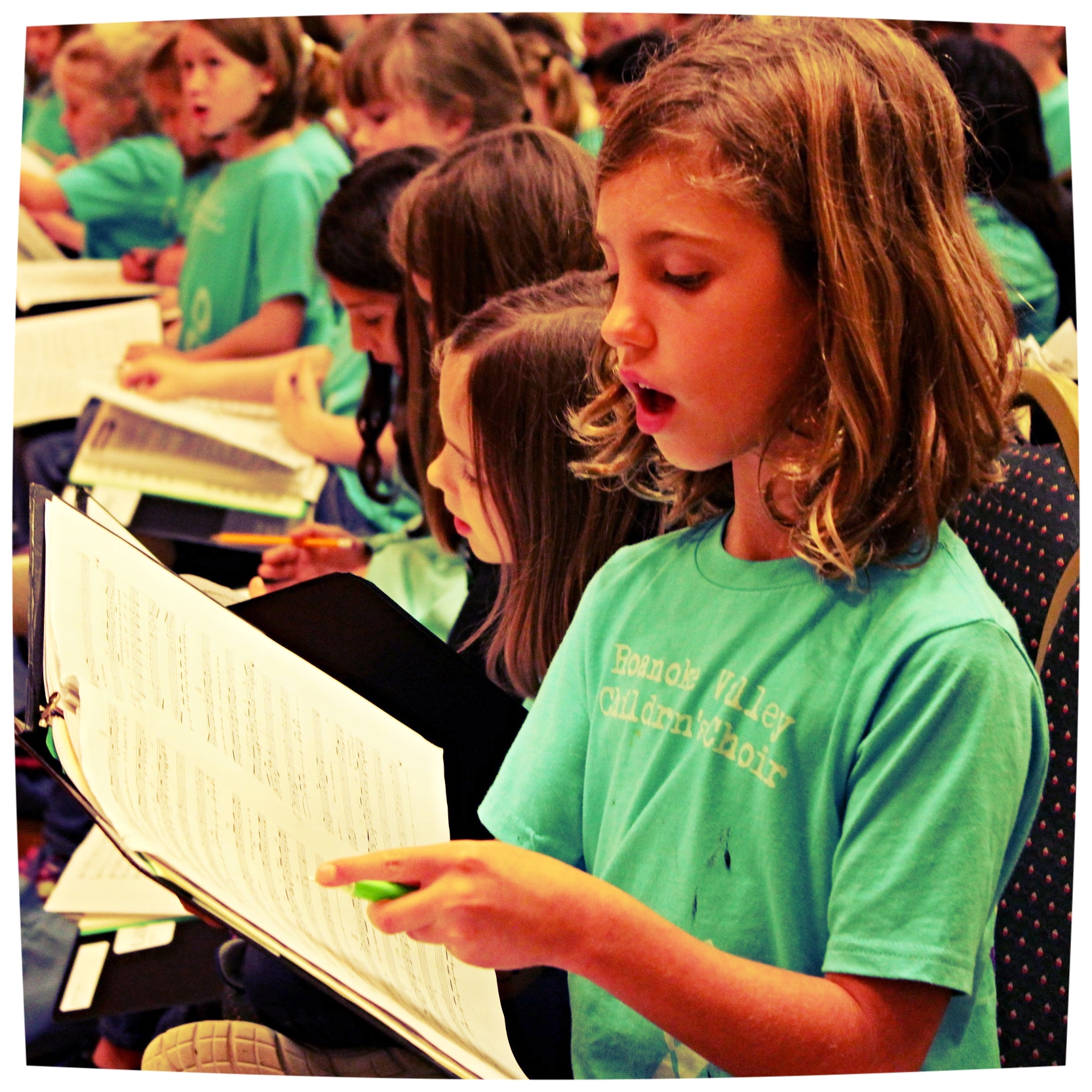 As a member of the Roanoke Valley Children's Choir, you'll find the confidence that you can be a part of something amazing. You'll find a great new group of friends. You'll find an appreciation for music you may have never heard before.
Great things happen when you find your voice.
The benefits of being in a Children's Choir!
The Chorus America Study published several years ago reported that children who sing in choirs develop advanced skills in Teamwork, Leadership and Perseverance. Over 2000 parents and educators from across the country were interviewed and here's what the findings were.
Children who sing in choruses get significantly better grades

In Math, parents reported that 45% of singers got A's and only 38% of non-singers got A's.

In English, 54% of singers got A's and only 43% of non-singers received A's.

Parents of choir member reported a significant increase in qualities conducive to learning and development.

Good memory

Good practice and homework habits

High levels of creativity

Better team players

Advanced social skills

80% or more of educators say that choir participation makes students

Better participants in groups

Helps develop stronger social skills

Better emotional expression and management

Improves overall academic performance

Instills self-discipline and punctuality
Singing in a choir not only adds the beauty of music to you and your child's life but also lifelong skills, and character traits that will have a huge influence on the choices they make as adults. It's thrilling to see the accomplishments of our RVCC graduates as students, leaders, and accomplished young professionals.