We had the best Fall Retreat! Wonderful singing! Wonderful fun! Wonderful friendships! We made so much progress on our music and I am so proud of all our choristers! The Fall Retreat is always a highlight of the year!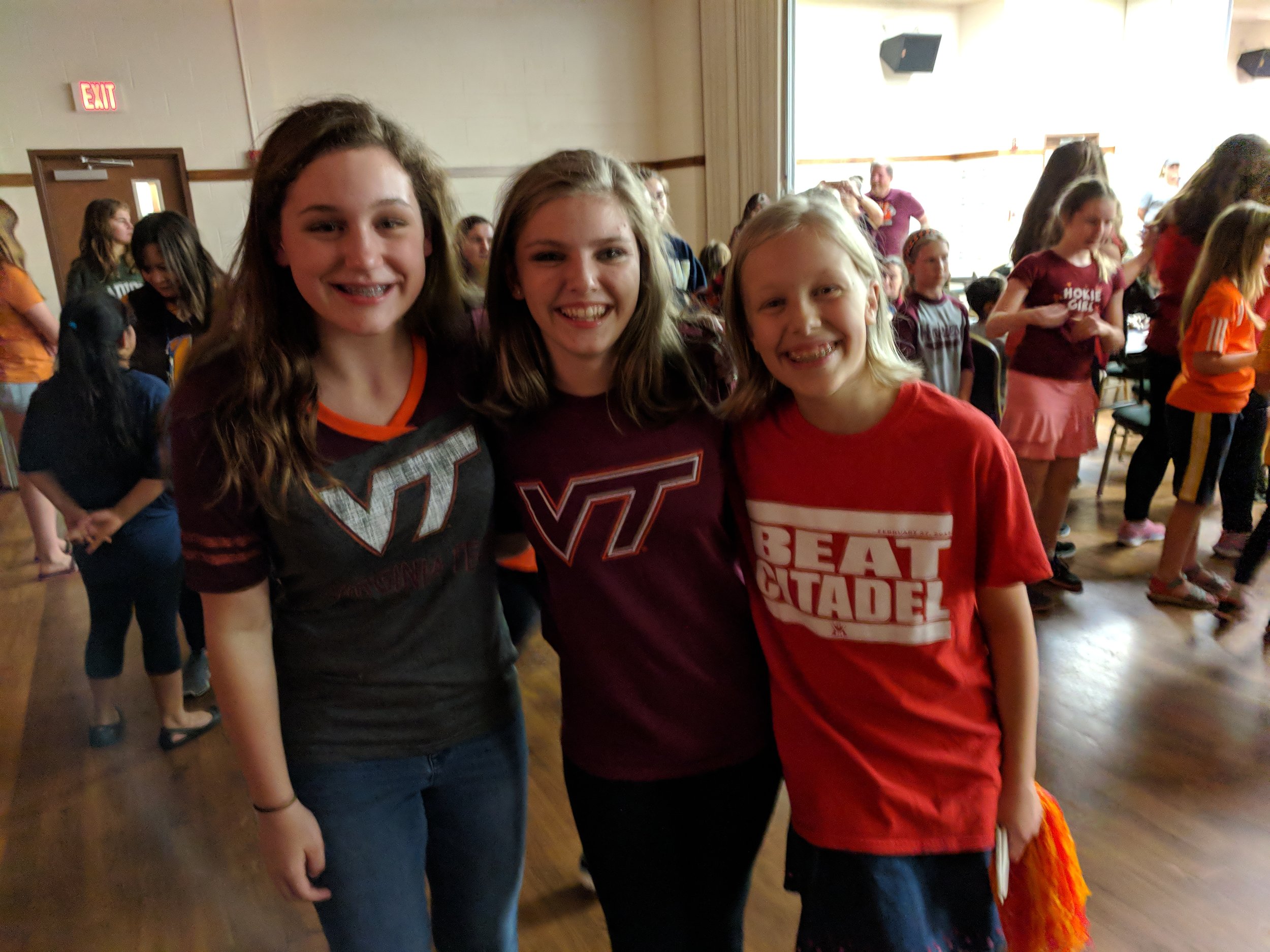 Thank you to the AMAZING Fall Retreat committee!!!!
Sandra Church Co-Chair
Asha Riegodedios Co-Chair
Jenna Giannini Rooming Assignments
Debbie Bell Chaperone Coordinator
Lynne Latino Activities Director
Enid Mau Volunteer Coordinator
Mechelle Perdue Volunteer Coordinator
Julie Summerville Registrar
Stephanie Wimbish Nurse
Thank you to all the Super Chaperones!!!! Thank you so much!!!!
Laura Anderson
Jenny Baldwin
Diane Bell
Sophia Berkel
Courtnee Bishop
Harry Brown
Sharon Clark
Kaitlin Classey
Michelle Cordle
Cherie Davis
Catherine Eakin
Jennifer Elliot
Chasity Fitzpatrick
Laura Godfrey
Maria González
Michelle Hayden
Jaime Hodges
Candice Hoyos-Troutt
Namita Jain
Kerrie Jolley
Lisa Lovern
Kathy Lynch
Lois Martin
Cassandra Mierisch
Lisa Moore
Michael Moore
Shannon Murdock
Leigh Ogle
Laurie Otey-Williams
Puja Patel
Melissa Phillips
Meredith Rogan
Mary Rosser Furr
Kim Roudebush
Karen Rowe
Heather Saunders
Veronica Snyder
Jann Swartzendruber
Emily Switzer
Hiral Vaishnav
Lydia Vargas
Sherry Williams
Anna Wysinski